As some of you have known, I was conducting a research from January to February this year. It was a research on
Body Image
and how our general young Malaysian adults feel about our body.
The research was a big deal for me. I wanted to use the semester to answer
MY
questions instead of working for others as free labour. Therefore, unlike many who took researches from scientists, I produced and arranged the Body Image research all by myself. The approval is mine, and the copyright is mine. So I am really proud of my baby and what I have really achieved for myself. Of course, with some help from Dr. Karen Morgan who supervised and inspired me to work for perfection in many ways.
The initial work to propose my study was extremely tough, which was out of my expectation. I started to realise ideas on paper since October 2014. Almost nothing worked. My initial plan was to conduct conformity research on public, to study whether people follow what the majority do, despite knowing that their behaviours are immoral. The proposal was rejected due to its social-deceiving nature. I suggested a couple more studies, both of which were rebuffed for some reasons.
For a day, I was feeling all frustrated and throwing sour faces at Arvin. I sat down and thought long and hard. All topics that I wanted to investigate can't work out. What else can I do? What else???
Among all desperation,
Kim Kardashian
saved me.
Remember Break The Internet? Where KK posted as if she has some back bone problem wtf I seriously don't understand the curvature angle.
Her shiny butts got me thinking. Since when have we loved fatter women? I thought we have always liked thin women like Kate Moss who looks like she hasn't eaten for 3 days? Oh wait, since when did we start liking thin figures from the curvy people like Marilyn Monroe? Is Kim Kardashian's butt really that nice? Why are people injecting shits into their butts to look like this?
Seriously, what have we done to ourselves?
When I was young, I thought Kim Kardashian was really gorgeous but super fat. But as the years go by, I find fat butts nice too. Could this be just a change in taste, or the effect of internets and gossip girls and plump people rising to power?
What about thin people? Personally, I don't think they look that good. I don't think hollow cheeks are pretty as well. So why do I still want to look like those hungry models?
So anyway, all thanks to Kim Kardashian, I derived my objective to investigate our taste in body image. I got my research proposed, approved, and completed. I wonder if Kim Kardashian knows that one day, she actually contributed to the field of intellectual science!! She probably looks like this when she finds out.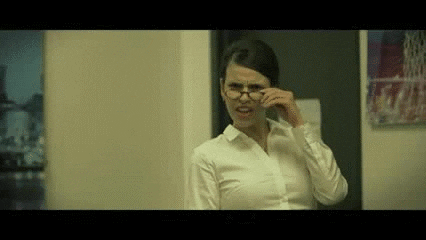 My result came as a HUGE surprise:
Women are MORE satisfied with their bodies then men!!
Huge surprise. Because for all we know, women are the ones that are aimed everywhere. At work, in social media, by the family, in the ads, etc etc. There are a stronger pressure for women to look good. Almost all traditions across all cultures teach that if women don't shave their armpits clean nobody would marry them or ugly women are less worthier than pretty women while men are relatively unaffected.
So what does this say?
Either something went wrong with my study or, men are catching up, which is more likely to be
true
.
10 years ago, how many Asian men go to gym?? You probably know only 1-2 in your friend circle. Now?? At least 10-20 friends of yours go to gym. Those who don't go to gym are usually branded as lazy or flabby and fat.
10 years ago, what do women look for in men? Honesty, stable financial strength, reliability. Today, I talk about and stare at guys and their muscular arms and round perky butts.
After the section of calculating how happy people are with their bodies, I show participants these images.
One bamboostick gal and one buff dude.
Today, we think that people are smart enough to know that being so ideally thin is unrealistic and not beautiful at all! So, do smart people know better?
Most people know that this girl
needs a sandwich!
Which is quite comforting because now we know that people are smart enough to think that she is too thin.
Yet after saying that the model needs a sandwich, many participants still want to be
AS THIN
!
This wasn't exactly what I wanted to heard from people...
So what does my result really mean?
It means that men are equally vulnerable to social pressure, and it is affecting them more than ever because they were not used to being targeted before. It means that our social media may be making us hate ourselves, that we can't love ourselves for who we are. That many are prone to depression due to such issues.
There are still a lot we need to do to help ourselves and our children.
Just to summarise my study, there is only
ONE
similar research in Malaysia. So my study potentially has a great impact on the current psychological knowledge in the world HAHAHA!! Lemme perasan for a moment.
Secondly, my work is invited for journal publication!!! A lot more work is still needed to polish my research, but I feel so honoured that my effort is acknowledged! Can't get any better! Thank God!
Thirdly, thank you to everyone who has participated in my study. Remember, you helped me produce this unprecedented and pioneer great work!!! :)